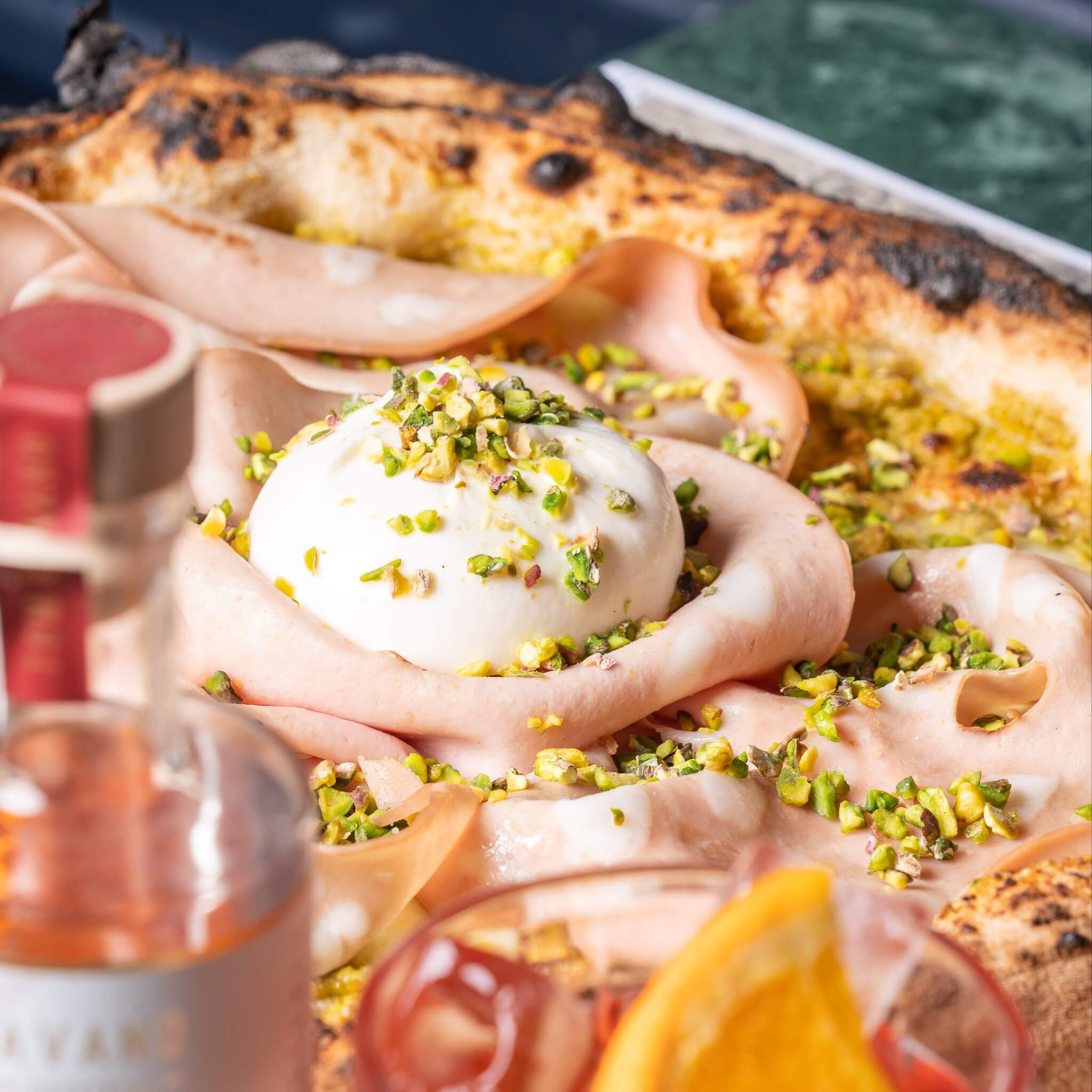 We spy you searching the web for pizza offers today at the Cinquecento Pizzeria! As a pizza enthusiast, we know you're on the hunt for melt-in-the-mouth cheese, explosive flavours and the iconic thin and crispy crust of Neapolitan pizza. However, we know you want to do this without breaking the bank. 
As many pizza chains in the UK offer discounts and cheap pizza deals on their food, especially during Mondays to Thursdays we know you may be on the hunt for a similar discount at our small chain of restaurants in London. But we feel it is a better approach to make an affordable menu than waste our customers' time searching for pizza deals today.
We take pride in offering high-quality, delicious pizzas at wallet-friendly prices. So, check out our menu and Deliveroo page for all the prices you need to work out that Cinquecento Pizzeria is the best place for pizza in the heart of London.
Bite-Sized Bio About Cinquecento Pizzeria
Our small chain of independent pizzerias was founded by Emanuele and Melo after they had the vision to bring authentic Neapolitan pizza to the heart of London. Since then, Cinquecento Pizzeria has grown to over 5 branches in the city. Cinquecento Pizzeria uses only the freshest D.O.P ingredients and Nonna's secret recipe for the pizza dough to craft London's best pizza with a thin and crispy crust. Each restaurant pays homage to its Italian roots and is oozing with Mediterranean charm. With 10 years of passion and dedication, our pizzas are a must-try for all Italian food enthusiasts in the city. 
Cinquecento Pizzeria Commitment to Quality Over Pizza Offers 
At Cinquecento Pizzeria, we take immense pride in our commitment to using the finest ingredients and our family recipe to craft each pizza to perfection. As mentioned, we don't usually offer discounts in-store or pizza collection deals, but we will go over a few ways that you can get the most affordable meal from our pizzeria. Because we don't believe in having a pizza offer today and not tomorrow, we offer affordable prices all year long. 
How can I get a cheap pizza?
If you are on the lookout for a way to enjoy pizza, without transferring money over from your savings account, here is the cheapest way to do that at our pizzeria. 
Go straight to the mains and order yourself a Margarita pizza with oozy mozzarella for just £12.95. Or you may wish to try authentic Neapolitan Pasta e Fagioli Made with cannellini beans and Parmesan for just £11. 
What is the price of the cheapest pizza?
We are committed to delivering top-notch pizzas at budget-friendly prices. As well as the aforementioned Margarita pizza and Neapolitan pasta dish, for just £12.95 or £11 respectively, we also have several affordable main options under £15, Including:
The gnocchi al ragu for just £11 (Possibly the cheapest and tastiest beef dish you'll ever find on the menu).

One of our most popular pizzas the Bosco pizza with cured ham and wild mushrooms for just £14.

The Piccante pizza is for anyone who loves a little bit of spice and Italian sausage meat on their pizzas for just £14. 
We also offer vegans an opportunity to have a delicious meal under £15 with a vegan Margarita coming in at £14 and a vegan calzone with aubergines mushrooms and courgettes at £15 (Both of these pizzas coming with vegan cheese had a very minor extra cost). 
Can you get Cinquecento Pizzeria deals on Deliveroo?
Keep an eye on our Deliveroo page for updates on pizza deals and offers. Although we don't have regular discounts or takeaway pizza deals on our online pizza shop, we aren't opposed to occasionally rewarding our customers with a deal or offer pizza with a free drink on occasion. 
Unfortunately, you may be wasting your time trying to find codes or vouchers for Pizzeria 500 if we do offer any discounts. Instead, you can hear about them first and exclusively on our website here, on our Instagram (our primary social media) here or on the Deliveroo page itself.
We believe our pizza, pasta and other Italian food options are reasonably priced (and even a steal for central London prices) so please check our Deliveroo for the prices before deciding you absolutely must need a voucher to order from a pizza restaurant in London. Although we don't use confusing coupon codes, we believe you would be hard-pressed to find better pizza deals in London that compare to the price of our authentic pizza in central London. So simply choose your favourite pizza and place your order through the Deliveroo app and get ready to experience pizza perfection delivered right to your door.
Find Discounts at Cinquecento Pizzeria 
Cinquecento Pizzeria has unmatched prices and offers high-quality pizzas using only 100% fresh, Italian ingredients. We would love to make our pizzas as cheap as some High-Street fast-food competitors. However, we believe that for the quality you get, we offer an unbeatable price. 
You may be able to find the cheapest pizza deals but at what cost? Although they may seem like Pizza Hut and Domino's Pizza I have the most insane pizza takeaway deals, the food at Pizzeria 500 and the quality of care that we put into every customer is unmatched. 
While we might not have a specific promotion now, we often announce promotional offers on our Instagram page so please drop us a follow to stay in the know with all of our offers. For example, we offered some promotions during the 12 days of Christmas do you are loyal followers to help them try anything and get in the festive spirit. 
But we don't want you to have to wait till December to try our happy dance where the pizzas are. So please her down to our restaurant for a walk-in opportunity or okay table with us to try an authentic Neapolitan pizza or are there Italian classics shortly?