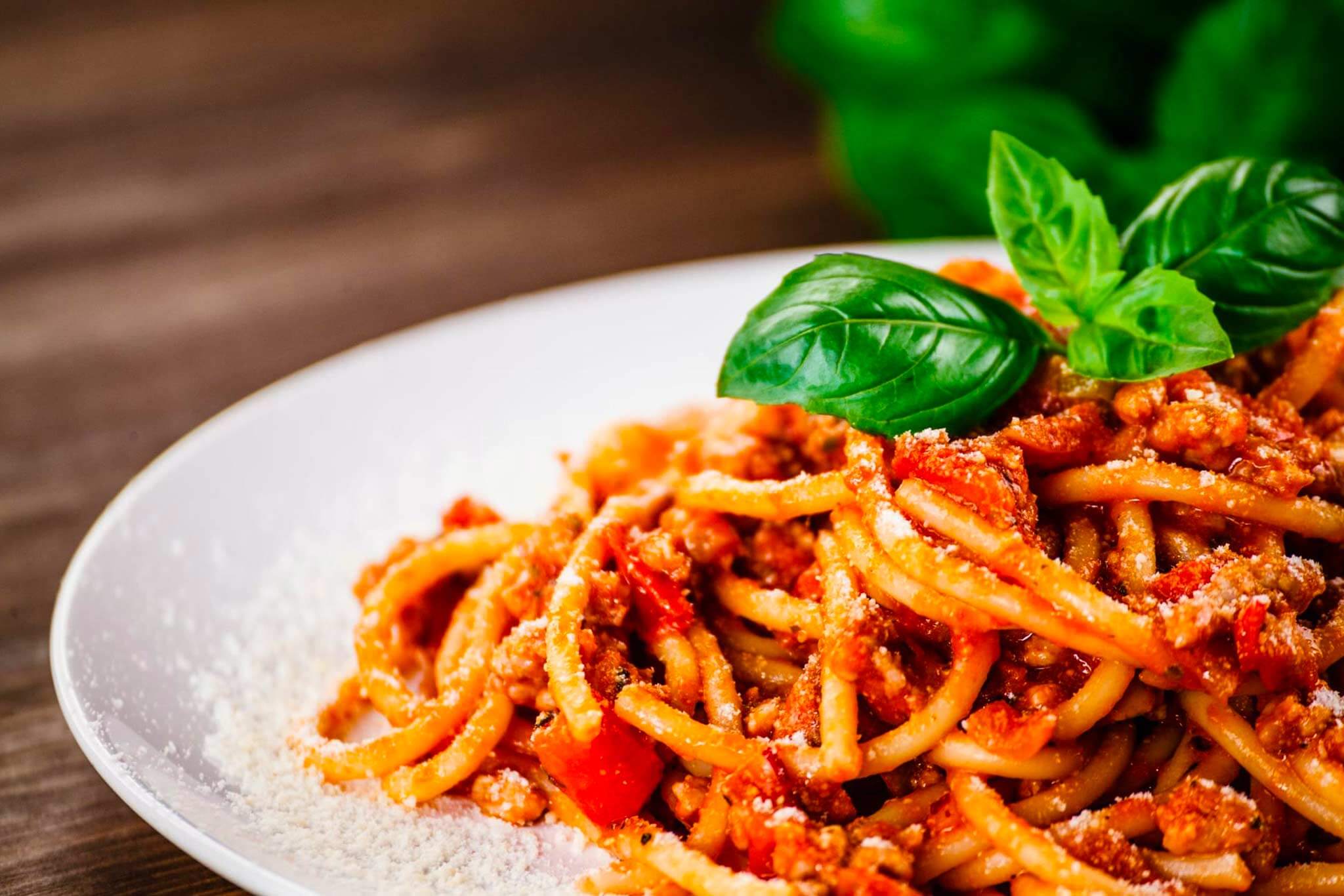 As well as being one of the best pizza places in London, we pride ourselves on being an up and coming pasta restaurant. 
This post is all about why Italian pasta sits head and shoulders above any other pasta you have tried and what you should order when visiting our traditional Italian restaurant in central London. 
What Makes Italian Pasta Special?
Only authentic Italian pasta restaurants will know what goes into making exquisite pasta dishes. Here is a brief overview of what you need to know about why pasta always tastes better in Italy. 
Pasta Ingredients
Of course, all our Italian pasta is made using the highest quality Italian pasta made of 100% durum wheat (semolina). Italians take their pasta quality very seriously, and you won't find our chefs using just any old brand of pasta noodles in their kitchen. 
Cooking Pasta
Italian chefs are experts at terminating the cooking process at precisely the right moment. For example, our chefs know when to remove the pasta from the water when it is al dente to avoid overcooked, soppy pasta disasters. 
The chef will also always salt the pasta water so that the pasta itself holds a flavour. Additionally, the pasta should be submerged into the water when the water is already boiling to ensure the pasta noodles cook evenly. Furthermore, while we are on the subject of boiling pasta, it is also a myth that you need to add oil to your pasta water when cooking. Adding oil doesn't alter the cooking process or the taste, so you are better off saving your olive oil for the sauce. 
What Does Al Dente Mean?
Technically, 'al dente' means 'to the tooth', but in practical terms, cooking pasta to al dente implies firmness to the bite. This doesn't mean the pasta is raw when you eat it, but simply that it is removed from the boiling water when it is just a moment away from being perfectly cooked. Then the pasta is drained in a collider, and the residual heat allows the pasta to cook to a perfect texture without becoming soggy or wet. 
Serving Pasta
Italian chefs are masters at making something seemingly simple and wizarding it into something spectacular. They don't rely on heavy, fatty and dominant sauces to do all the talking. Instead, you are more likely to find something that compliments the pasta and works in harmony with the pasta's natural shape and flavour. This is why you will often see Italian pasta recipes with just a handful of ingredients, including tomatoes, olive oil, garlic and fresh basil. 
Our Italian chefs are also experts at balancing the right amount of sauce to pasta and knowing when, if needed, to add pasta water to adjust the thickness of the sauce and allow the pasta and sauce to amalgamate beautifully for a well-rounded dish. 
But Isn't Carbonara A Creamy Dish? 
You might be wondering how this simplicity is possible with the infamous carbonara? In fact, traditional Italian carbonara is much more delicate than the American version that Brits have become accustomed to. The Italian carbonara works by lightly covering the pasta without adding a thick, creamy layer of sauce. Therefore, the carbonara in Italian pasta places will be quite different from those you may have had before. 
Find The Best Pasta Near Me
Now you know what makes authentic Italian pasta taste extraordinary, your mouth must be watering to taste some. So, if you are looking for a top pasta London restaurant, head down to one of our two places to eat pasta (Chelsea or on Portobello Road) to dine-in at our restaurant. As our locations are easy to get to from anywhere in central or West London, you can easily locate our restaurant in many areas of the city. Including finding pasta Soho, as our Chelsea branch is only about 15 minutes away from the Soho area. 
If you can't visit us in person, view all locations in West London where we can offer fast pizza delivery here. 
Chef Recommendations
Although we offer a wide variety of pizza dishes, we are also a well-equipped pasta restaurant. Our Head Chef has developed five of the most delicious pasta dishes for you to enjoy: 
Pasta e Fagioli

: A simple tomato pasta dish with cannellini beans, topped with grated parmesan cheese. 
Beef Lasagna:

A fragrant beef bolognese sauce layered with a homemade bechamel sauce and thin pasta sheets. 
Gnocchi al Pesto:

Homemade potato gnocchi with our secret family recipe for basil pesto. 
Gnocchi alla Sorrentina:

Baked gnocchi in tomato sauce topped with mozzarella cheese.  
Gnocchi al Gorgonzola e Tartufo:

Our speciality gnocchi dish with gorgonzola, walnuts and truffle oil for a real taste explosion. 
View our pasta and pizza menu here!
Can I Order Pasta At Cinquecento Pizzeria As A Vegan Or Vegetarian?
All of our potato gnocchi pasta dishes and the Pasta e Fagioli are suitable for vegetarians. Unfortunately, for obvious reasons, our beef lasagna is not suitable for people avoiding meat. 
Currently, there are no pasta dishes on our menu that cater to vegans. However, we have several vegan pizza options and salads for you to choose from when dining at Cinquecento Pizzeria. 
Are There Any Gluten-Free Pasta Options At Cinquecento Pizzeria?
As our dry pasta and potato gnocchi is made using wheat flour, there are no suitable gluten-free pasta options on our current menu. Please read our previous blog post on gluten-free pizza for more information on what you can eat at our restaurant. 
Let's Have A Pasta Party!
We know you take choosing a phenomenal pasta restaurant in London seriously, so head down to our top pasta place for the best quality Italian pasta. So if you are in the mood for something Italian and want a break from pizza, stop by our pasta, gnocchi and spaghetti restaurant London today!
When you visit Cinquecento Pizzeria for an exquisite pasta dish, please snap a quick picture or tag us on Instagram @cinquecentopizzeria so that we can share your Instagram posts with our growing community of Italian food lovers.