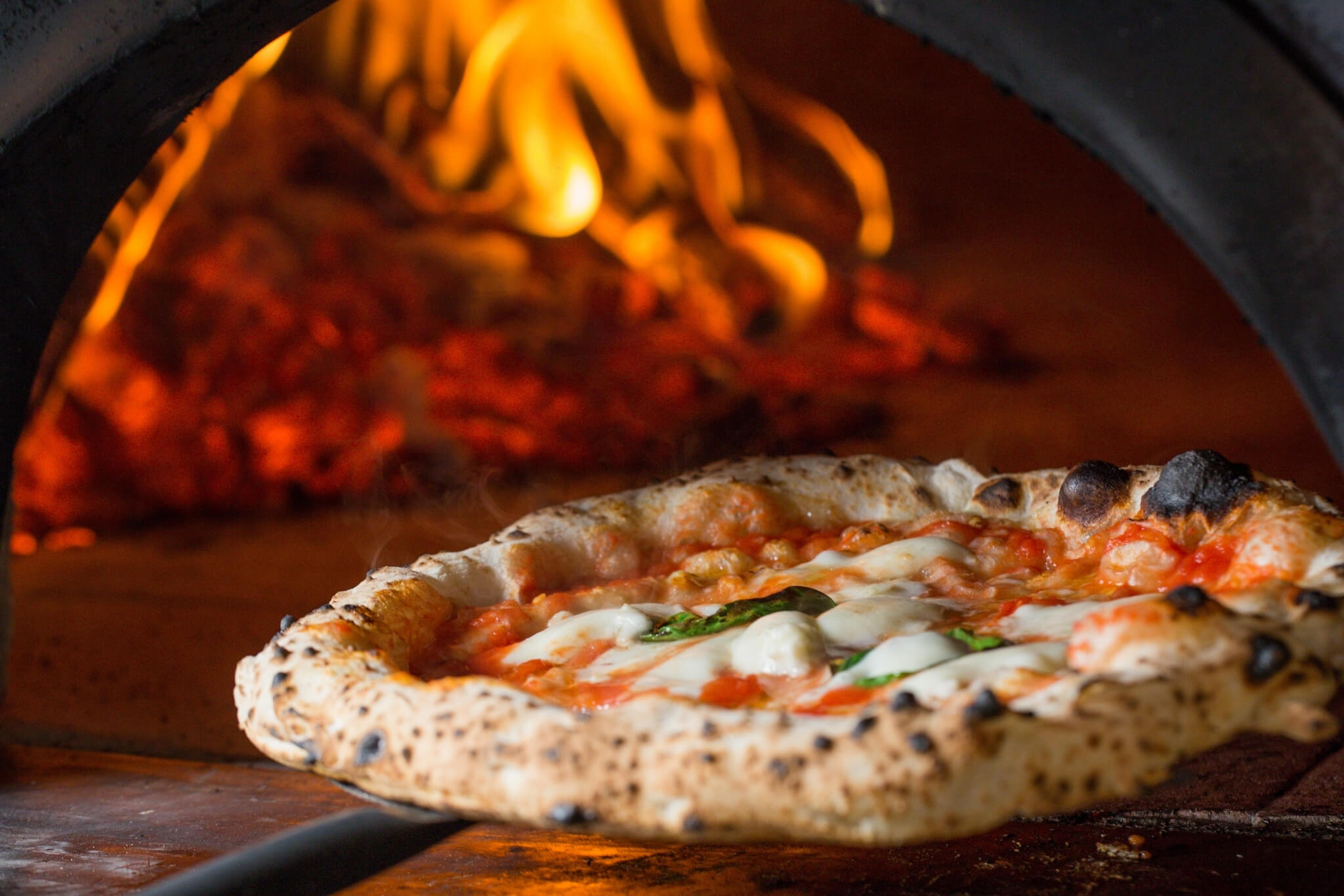 London has a lot to offer. Whether you are a local or just stopping by the day, there is a wealth of exciting activities, delicious restaurants and not forgetting the iconic sights of the city. Why not combine a few of the best things to do in this area and then finish the day off at our Portobello Restaurant where we can cook you an amazing Italian pizza or pasta dish.
A rather famous part of London is the area of Portobello Road. This neighbourhood is famous for iconic movies such as Paddington Bear and Bedknobs and Broomsticks. Now in 2021, there is yet another reason to love these famous streets. Cinquecento Pizzeria has opened its doors to deliver the people of London a Neapolitan pizza feast.
Start Or End With Food At Our Portobello Road Restaurant
Dine at Cinquecento Pizzeria 
Start or finish your day with a bang at our portobello restaurant oxford in Chelsea. We welcome bookings and walk-ins to our authentic Italian restaurant where you can enjoy traditional Italian pizza. We are experts at creating pizzas in our wood-fired oven for that true Neapolitan style pizza. Your whole family can dine with us as we cater to vegans and those avoiding gluten in their diet.
Feeling tired after too many activities and excursions for one day? Don't worry we can deliver our handmade pizzas from our Portobello Road restaurants right to your door. Recover on the sofa at home while we take care of the rest.
Activies Near Our Restaurant Portobello
Portobello Road Market
Feast your eyes on the world's largest market for antiques, fruit and vegetables. Check the opening times for this iconic market and align a booking at our St Andrews restaurant portobello.
Hyde Park
Our Cinquecento Neapolitan Pizzeria on Portobello Road is just a 20-minute walk to the edge of the stunning Hyde Park. A perfect location to take a stroll and walk off a lunchtime feast or work up an appetite for an evening indulgence. It has been well recognised for decades as one of the best places to seek some connection to nature in the city as it is so large you can truly immerse yourself in Greenland and escape your busy city life for a moment.
Natural History Museum
If you are dining with us in the daytime or have a couple of hours spare before your evening reservation, head down to the Natural History Museum to soak up some culture just a few stops away on the London underground. Marvel at the exhibitions including the dinosaur fossils and learn about everything from human evolution to the depths of the ocean to outer space.
Crust Us – This Is The Best Restaurant In Portobello
Trust our team to provide the best Italian pizza in London. Plan the perfect day out in London and ensure you stop by our Italian Pizzeria. All you need to do is show up and choose whatever takes your fancy on the Portobello menu and our top Italian chefs will do the rest. Over 1.5 million pizzas have been served in our doos since we opened 10 years ago. So you could say we know a thing or two about catering for the people of London.
We are proud to serve the people of St Andrews restaurant portobello, London with our authentic pizzas made with 100% Italian ingredients. For more information about our 100% Italian Portobello restaurant menu or for other queries visit our website or get in touch via Instagram to speak to a member of our team.