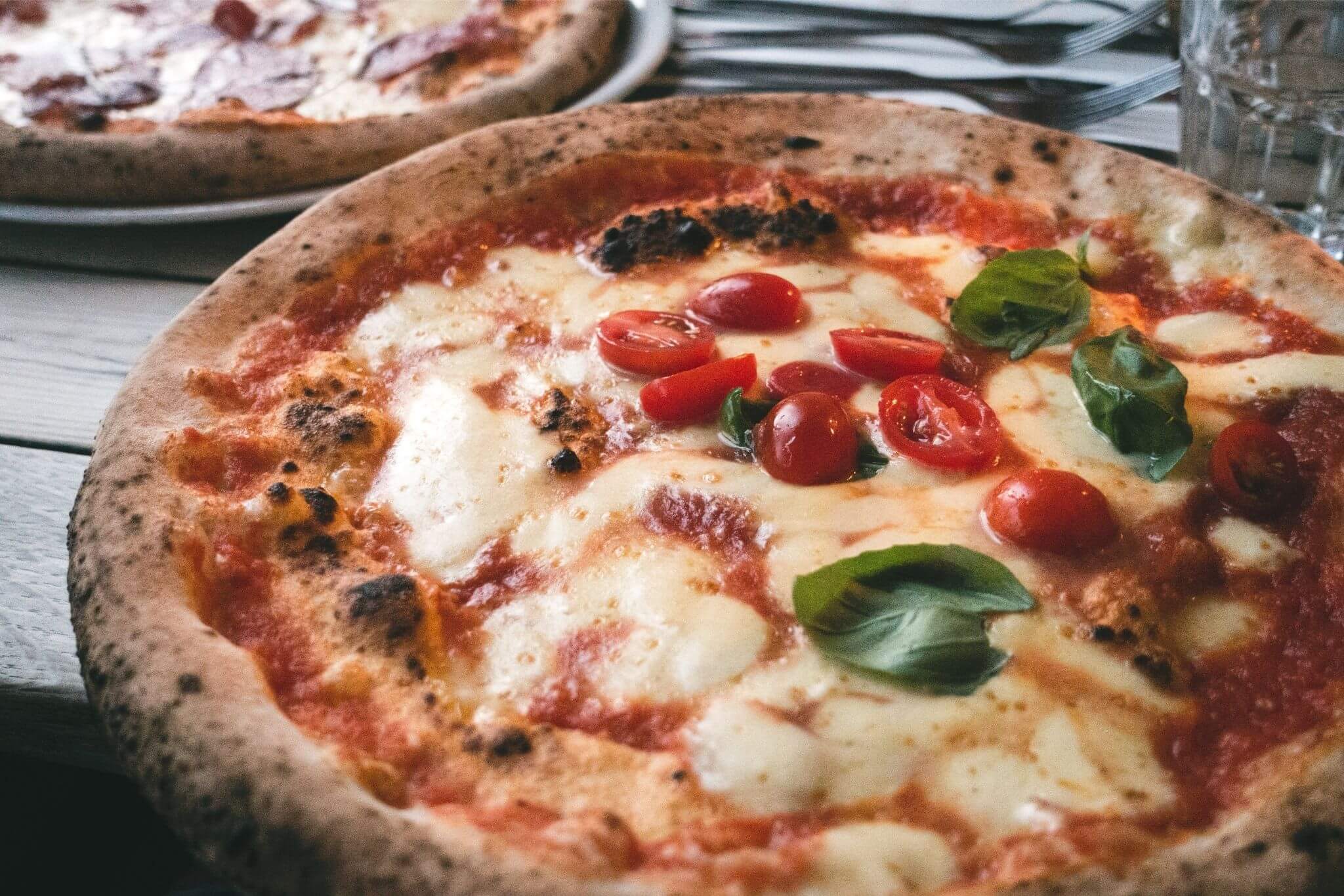 Are you ready to dine at the best restaurant Sloane Square? Look no further than our authentic Italian pizzeria. Cinquecento Pizzeria 500 specialise in traditional Neapolitan pizza and other Italian foods. Watch as your pizza materialises right before your eyes in our open kitchen in this cosy nook in Chelsea. Add this to your list of Sloane Square restaurants to visit when you are next in town.
Are you looking for restaurants near Sloane Square?
Every restaurant in Sloane Square will be known for a certain speciality. Our Italian pizzeria happens to be renowned for its exceptional quality pizza. We couldn't do our Italian ancestors a disservice by serving less than first-class meals to the people of London, so our chefs are dedicated to making each order a taste sensation.
We pride ourselves in being one of the restaurants in Sloane Square that doesn't make you feel like you are in London. Our goal is always to allow our guests to experience the taste of Italy right on your doorstep in the city. Watch as our chefs put your pizza in the huge stone oven while wafting a continuous smell of fresh dough, creamy mozzarella and fragrant tomato sauce into the room to get your stomach ready for the feast to come. Not only is the food made to Italian standards, but our dining room is decorated with many pictures and hanging plants to give our space a homey feeling.
Pizzeria Cinquecento is one of the best restaurants in Sloane Square
Of course, we would say we are one of the best restaurants Sloane Square but don't just take our word for it! Our Trip Advisor reviews are overwhelmingly excellent and certainly put our humble pizzeria at the top of the list for restaurants near Sloane Square London you should visit when you are next in the area. Some reviews have even paid our team compliments such as ''everyone was extremely helply and smiley'', ''great vegan pizza options'', and 'would definitely go back''. We are also featured on the Square Meal website as part of their top pizza restaurants.
Restaurants Around Sloane Square
Sloane Square sits between Knightsbridge, Belgravia and Chelsea and attracts many locals and tourists due to its central location. Although you won't struggle to find a table in this area, you'll probably want to ensure you get the best restaurant for your cravings. Add Cinquecento Pizzeria 500 to the top of your list if you are in the mood for something off an all Italian menu. Our restaurant specialises in Neapolitan-style pizzas and uses only 100% Italian ingredients. We even knead our dough every day to ensure only the freshest pizza crusts make their way through the kitchen into the stone baked oven and to your table for your enjoyment.
Sloane Square Food
Our menu has been celebrated by many. But with a delicious and extensive menu covering many dietary needs comes a difficult choice to make. What on earth should I order? When everything sounds just as mouth-watering as the option before, the choice of what to order can become your best problem of the day.
If you are someone who likes to stick to what you know and order the same meal every time you dine out, we know you are likely to be extra scrutinous when it comes to the finer details. You know precisely what you like and how the perfect pizza should taste. We are confident that even the most critical among you will be able to testify how our authentic Italian pizza is head and shoulders above the rest.
Or maybe you are someone who likes to try something new every time you eat. Our menu holds a wealth of different options from pizza to pasta, quick and straightforward mains to extravagant 3-course dining experiences you'll want to take your time over and savour every bite. And don't forget to pair it with a glass of Italian wine or beer.
Sloane Square Lunch
A question we often get asked is, what lunchtime options do you have? Although there is absolutely nothing wrong with getting a pizza for lunch (in fact, it is encouraged!), some people feel as though they would prefer to opt for something a little lighter for a lunchtime booking.
Our tasty menu offers several different salad options and Fritti for a light lunch option. But not all salads are made the same. While you may prefer a simple Italian salad, such as a Pomodori Secchi e Rucola with wild rocket, Parmigiano and sun-dried tomatoes, we also have more extravagant options. Including our Al Tonno, a prime tuna salad with red onion, boiled egg, capers, olives and more, or for a meat option we also have an Al Pollo, made with freshly grilled chicken, croutons, egg, parmesan and more. Naturally, we couldn't leave the vegetarians unaccounted for, so we also offer many vegan-friendly options, including a Vegan Giardiniera, with lettuce, sun-dried tomatoes, grilled vegetables and a simple dressing.
That being said, our pizzas are freshly made with homemade dough that is fermented for 48 hours while it is left to rise before baking. This ensures that the pizza crust is easily digestible and won't leave you with that groggy, sluggish feeling after some less authentic Italian pizzas.
Be There Or Be 'Sloane Square'
Although we could talk about our delicious menu and cute cosy set up in Sloane Square for days, we think the best way to prove to you that we know what we are talking about is for you to try it for yourself.
As much as we all love watching cooking and baking shows like The Great British Bake Off and MasterChef, nothing compares to the experience of actually tasting delicious food. We invite you down to try a meal with us and experiencing the excellent taste that our top Italian chefs have been trained to provide. Not only is the food delicious, but the whole experience is something to remember, including helpful service and a view of the hardworking staff and beautiful, comfy interiors.