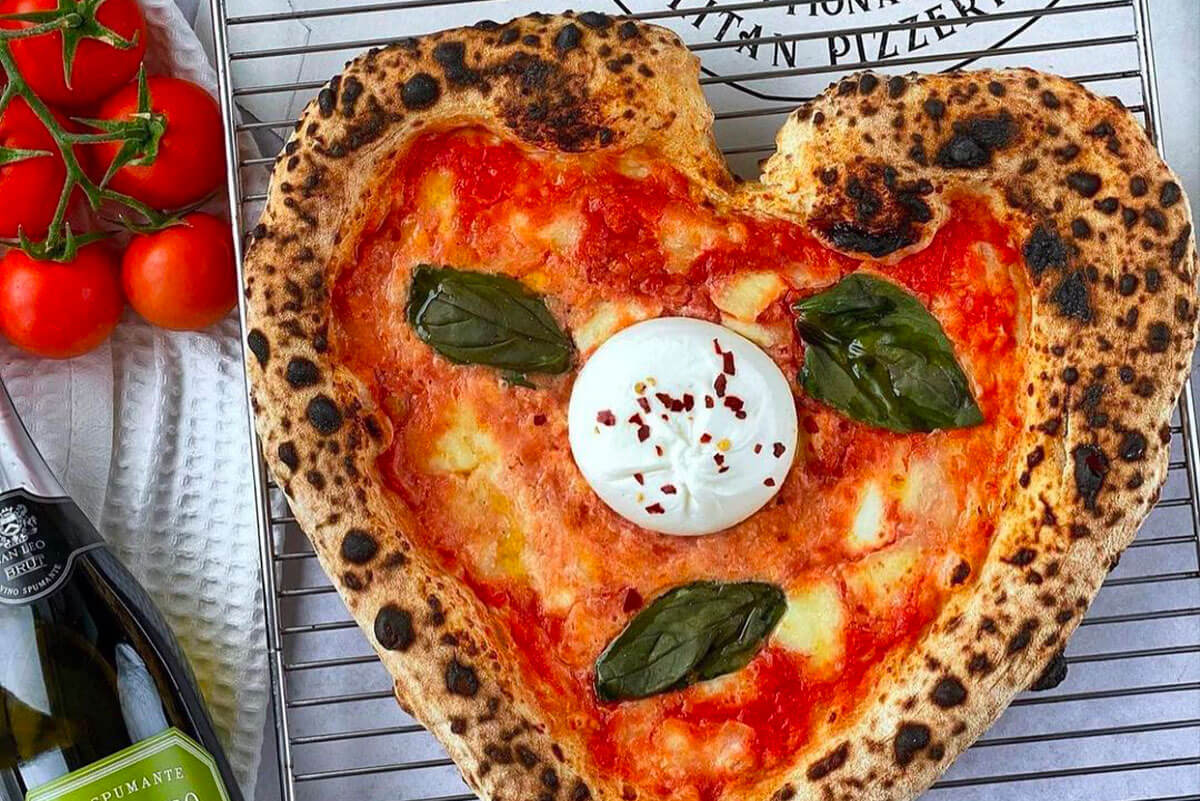 If you haven't had a chance to visit our first-class Italian pizzeria in West London, why not make a trip out of your experience and plan a full day of fun activities near one of our pizza restaurants. If you have been searching for the best pizza shop near me, look no further than Cinquecento Pizzeria. Trust us. We have served over 1.5 million pizzas to the people of London, so we know a thing or two about creating that perfect bite. To help convince you to stop by, here is a list of some fun, engaging activities you can do near our three branches in the heart of the city. 
Start or Finish at one of the Cinquecento Pizzeria Pizza Places
Before we dive into the list of winter-weather-friendly activities near our pizzerias in West London, let's discuss arguably the most important aspect of the day – the food!
Take a look at our pizza shop menu to get our tastebuds tingling and ready for a slice of the action at one of our three pizza branches in London. Then get ready to plan a memorable day out in London. 
Winter Activities Near Cinquecento Pizzeria Chelsea
Let's kick this list off with some activities near our primary branch in Chelsea.
Winter activity ideas near the Chelsea branch:
Soak up the magic of Christmas with this one of a kind shopping event in Chelsea. Luckily, most of the fair is covered by marquees, so even if it is a little drizzly on the day, you won't need to change your plans (just make sure you pack an umbrella). 
Marvel at the beautiful Christmas lights and get in the festive spirit at the Chelsea winter lights festival. 
Chelsea Address:
1, Cale Street
Chelsea
SW3 3QT
Chelsea pizza shop number: 
+442073519331
Winter Activities Near Cinquecento Pizzeria Portobello Road
We have a blog post dedicated to a few activities you can do near our Portobello Road London pizza shop. You can do these suggestions at any time of the year, no matter the weather. 
Even a trip through Hyde Park in the winter can be lovely (as long as it isn't chucking it down with rain!). 
Plus, the Natural History Museum is all indoors, so it's perfect if the weather is a little bleak. You can hop on the tube to the museum to save walking outside. The Natural History Museum also offers ice skating from 22 October till 16th January. Ice Skating is the perfect winter activity for its nostalgic factor and charm. You can also work up a good appetite to join us for a homemade pizza after your laps around the rink.  
Of course, the Portobello Road market is always a great choice in the day times. So wrap up warm with your cosiest scarf, woolly hat and gloves combo and wander around the market before heading over to our pizzeria to warm up and fill your tummy with some comforting Italian food. 
Other winter weather-friendly activities you may enjoy near-ish to the Portobello restaurant include:
Science Museum

V&A (Victoria and Albert Museum)

National Gallery
Potrobello Rd Address: 
233 Portobello Rd
Notting Hill
W11 1LT
Portobello Rd pizza shop number: 
+442039153797
Winter Activities Near Cinquecento Pizzeria Notting Hill Gate
Our pizza shops in Notting Hill Gate and Portobello Road are just over 15 minutes walk from each other. So, the activities are roughly the same and depending on how comfy your shoes are, you can easily walk between the activities near these restaurants. 
As we don't take bookings, you may find a little waiting time over the Christmas period for larger tables. Therefore having two venues to choose from can maximise your chances of finding a restaurant suitable for you!
Some fun winter activities near the Notting Hill Gate branch include:
The Notting Hill Book Shop
If you are a bookworm or just love discovering new corners of London, have a quick stopover by The Notting Hill Book Shop on your way over to Cinquecento Pizzeria. This shop is a cosy haven in Notting Hill and has a lovely family homey feel to it, much like in our Italian restaurant. 
As a small business ourselves, we can certainly get behind another independent shop in the area bring magic and wonder back to the streets of London. Plus, this is always an excellent place to hop into if you get caught in the rain or wind this winter. 
For the artsy folk among you, you may be interested in admiring the work at the Graffik Gallery. This gallery specialises in street art and urban art and fits perfectly with the vibe of the Notting Hill area. They even have work on display by Banksy and Andy Warhol and some other sought after artists. They also offer graffiti workshops for anyone interested in trying their hand at street art themselves. 
Take a tour of Notting Hill
If you are new to the area or just here for a visit, these walking tours of Notting Hill are a great way to kill a couple of hours before a dinner reservation or work off a food coma from dining in at lunch. These chilled walking tours will show you the sights, pointing out film locations and other exciting places in the area. 
Notting Hill Gate Address:
115 Notting Hill Gate
Kensington
W11 3LB
Notting Hill Gate pizza shop number:
+44 20 7792 8881
'Cheese' The Day
Seize the day and make the most of your weekends or days off work during the winter and find the closest pizza shop near me by Cinquecento Pizzeria. We would be delighted to introduce you to our authentic Italian pizzas and set you up for your afternoon of activities or give you a place to refuel after a busy day out in London.