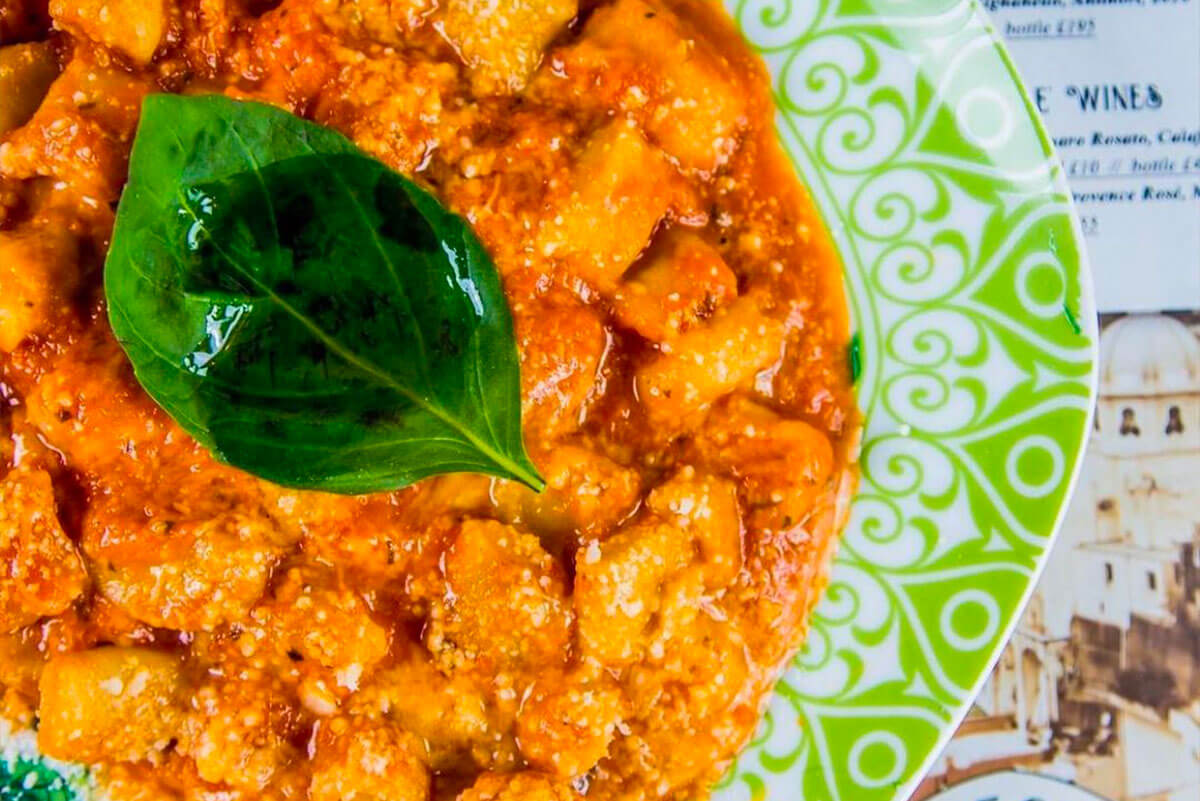 Of all the  has a significant proportion of those outside of Italy. But how do you find the best one? Of course, you can always read our previous post about why we believe we are up there with the best restaurants in London, or you can discover why the public have fallen head over heels for our Italian food in London. Here is a selection of the reviews we have received in the last year or so to help you decide where to dine in next! 
What Others are Saying About Cinquecento Pizzeria
Let's take a look at the Italian restaurant London is talking about!
Tempus Magazine 
Tempus Magazine rates the best of London Luxury and helps its readers find the crème de la crème of travel, entertainment and fine dining in the city. 
In 2021, Vicki Power from Tempus came to grace her presence in our restaurant and try out authentic pizza for herself. Vicki notes that we 'pass with flying colours' as an adorable and authentic pizza restaurant for dinner in London. She recognised the pizza we served her was 'fluffy and light rather than stodgy', which is reflective of our high standards. In addition, she noted that the food she enjoyed in our 'chic modern surroundings' was 'high-quality and beautifully executed'. 
Read the full review in Tempus Magazine here. 
Design My Night 
The Design My Night blog share everything about having fun in the largest cities in the UK (and beyond) to help fun-loving people discover where to go for events and where to go for the best food and drink in a city. For example, they have written an article about our pizzeria in Chelsea. 
Olivia Cheves, who came to us in 2020, writes that our restaurant was bustling, friendly and efficient. She says her food was packed with flavour and that the crusts 'lived up to their looks'. Olivia was especially impressed that her vegan friend could choose from such an extensive collection of plant-based options. Finally, she commented that the prices were reasonable, especially for the location. 
To see why Olivia named Cinquecento Pizzeria 'one of the best-kept secrets in Chelsea', book a table for six or more people today or head over with a friend and request a table on the door to try the food for yourself. 
Square Meal
The Square Meal review summarises the ambience at Cinquecento Pizzeria as 'fun, lively and quirky'. This opinion is corroborated by the single review we have some a diner suggesting the 'low lighting and small seating is a romantic place'. However, it's not just the cute and cosy atmosphere that makes our pizzeria worth visiting, as the reviewer notes that the 'food is well worth it'! 
Foursquare City Guide 
If you are familiar with Foursquare City Guide, they essentially allow customers to leave reviews and rate each of the places to help others decide where to visit. So, for example, users can write about their experience with our Italian restaurant in London. 
One user commented that our pizza is the 'ultimate experience' and 'the best Neapolitan pizza you can find in the UK'. If that isn't enough to convince you that we are an Italian in London worth visiting, we don't know what will!  
Trip Advisor Reviews
Of course, we aren't surprised that Cinquecento Pizzeria's Trip advisor is flooded with positive reviews of our food and service. With over 75 reviews already and an average of 4.5 stars at the time of publishing this blog post, it's easy to see why we have so many returning customers. 
Users on Trip Advisor have noted that our pizzeria in London is cosy, quaint and pretty romantic. We agree with this comment as we think we are a grand venue for a romantic date night. Other visitors commented that our pizza was the 'best in town' and another said they would 'go back here' as the food was 'amazing'.  
Read more of our Tripadvisor reviews on our pizzeria's profile and see what all the fuss is about and why we are rated one of the good Italian restaurants in London to visit. 
Open Table Reviews
Although we have countless professional photos of the Instagrammable food on our social media for you to view, nothing says it better than the shots people like you have taken. See some pictures of the pizza, pasta and drink options on the Cinquecento Pizzeria Open Table profile. 
Happy Cow
As you may know, if you have read our previous blog post about the best vegan pizza in London for authentic Italian food, we offer an extensive list of plant-based and vegan-friendly options. Therefore, Happy Cow, the go-to directory for many vegans and vegetarians, has listed our restaurant as a great Italian restaurant for people looking for plant-based options in the city. 
One diner said they 'loved the pizza topped with vegan cheese on offer' in our Portobello Road restaurant. 
Read more about the vegan options in our three branches on the Happy Cow website. 
How to Find These Italian Restaurants Near Me
Discover the best Italian restaurants in London by our brand. To find the nearest venue to you, visit our locations page. 
We have restaurants in Chelsea, Portobello Road and Notting Hill Gate, so there is sure to be a place near you if you work or live in central London. 
Try The Best Italian Restaurant in London 
Now you know why you should come to our restaurant and try our tasty Italian menu for yourself. If you are tempted by a mouth-watering pizza, then just have a read of our menu to get excited about visiting us and maybe even doing your own review! 
Like the other top Italian restaurants London's Cinquecento Pizzeria is also on Instagram, so you can browse the menu pictures on social media or contact us with any burning questions you have about the food or lunch options.