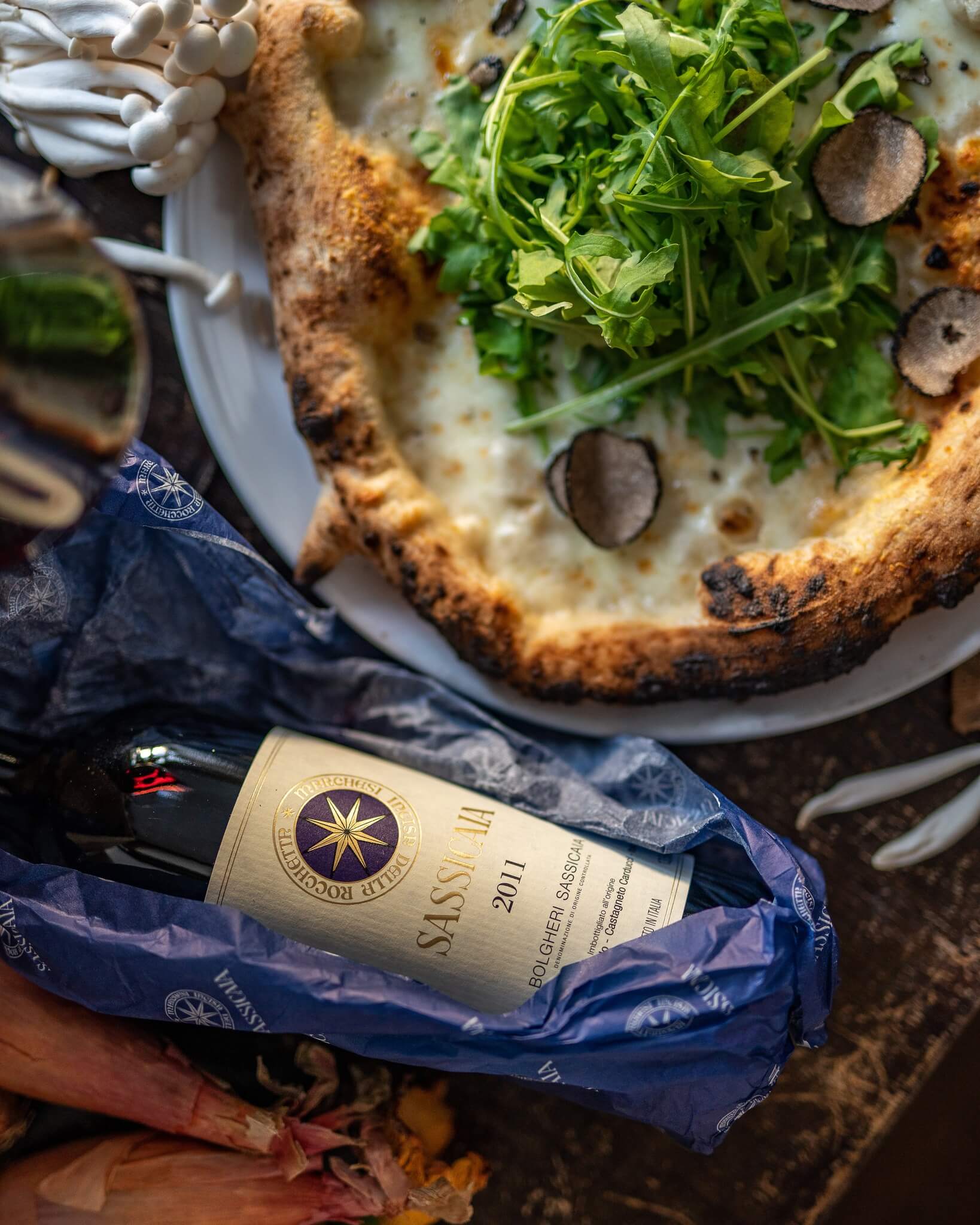 If only there were a professional scavenger hunt for finding the best pizza in the world! We would all be taking part in this event. And most of us would start our search in Italy, as it is the home of pizza. However, you can get Italian-quality pizzas outside of Italy. For example, the fabulous pizza restaurant Cinquecento Pizzeria in central London makes exquisite pizzas alongside delectable pasta, salad, and antipasti options. Who knew authentic, mouth-watering Italian pizzas were just on your doorstep in the capital of England?
Find the World's Best Pizza Ever!
Know Your Pizzas 
When it comes to finding the top pizzas in the world, we believe nothing compares to the thin and floppy inside and crispy crust of the pizza dough in a classic Neapolitan pizza, topped with stretching mozzarella cheese and homemade tomato sauce made with Italian San Marzano tomatoes. 
Guide to the different Italian pizzas to help you understand the difference between Neapolitan, Roman, Sicilian, and New York-style pizzas. We also have another post about how to tell the different types of pizza apart, where we discuss even more pizza varieties, including the pizza alla pala and Scrocchiarella pizza.
Go to a Restaurant Owned by Italian Chefs
Italians own all the best pizza restaurants in the world, and Italians run their kitchens. Often they also use family recipes passed down by Italian elders and grandparents (usually the grandmother or Italian Nonna). 
At Cinquecento Pizzeria, we also make our Neapolitan pizzas using our Nonna's family recipe, which was created in Naples, Italy. So even when you have a pizza in London, you can have one made precisely how it would have been made in the home country of pizza. 
Discover even more reasons to choose Cinquecento Pizzeria in our previous blog post. 
What Pizza to Order 
Most people order the same pizza they know and love when they try out a new restaurant. But if you're into trying new things or you have been to our restaurant before, you may wish to choose a new item from the menu. 
We discussed our top choices for which pizza to order in our previous blog post. However, in summary, our top choices were:
Calzone pizza

: a delightful folded pizza in a semi-moon shape that captures the attention of anyone looking for something remarkable and different. 

Bosco pizza:

a pizza with the standard toppings, including cheese and tomato, plus ham, mushroom and oil for something a little different for the meat-eaters and fungi-lovers among us. 

Piccante pizza:

if you're looking for a pizza with a chilli kick, this is for you!
Read our delicious Italian menu if you are in the mood for something different from the humble Margherita pizza and want to decide what to order next time you join us. 
World's Best Pizza FAQ 
What is the most popular pizza in the world? 
The Margherita pizza is top of our list of the most popular pizza. It's inoffensive and suits everyone's taste preferences. You can also get this option in most pizza restaurants, including Cinquecento Pizzeria in London! 
However, people love to customise their pizzas or enjoy new flavour combinations from time to time. Therefore, you can read about the top ten pizza toppings in our previous post on the Cinquecento Pizzeria blog. These options may surprise you and include ingredients such as olives, onion and, perhaps unsurprisingly, extra cheese! 
Read about our take on the delicious Margherita pizza on our blog. 
What is the most famous pizza place? 
Of course, there are several exceptional pizza places in Naples, aka the home of Neapolitan pizzas, which are famous for their authentic recipes and homely Italian atmosphere, which is loved by Italian nationals and tourists alike. 
Yet, you don't have to go to the most famous pizza parlour to visit the best pizza place in the world. Instead, simply find an independent Italian in your hometown that you love or experiment with, and try a few in your city till you find one you love. 
Where can you try the best vegan pizza? 
We always want our vegan, vegetarian, or flexitarian friends to experience the delights of authentic Naples-style pizzas. Therefore, we have tailored our delicious menu to include a section of tasty vegan Neapolitan pizzas! 
Which brand pizza is best? 
Some people enjoy the thicker and oiler crusts, higher salt and sugar toppings, and sauces pizzas from takeaway restaurants that make more American-style pizzas. However, the best brand of pizzas always come freshly made in an Italian-owned independent restaurant where the chefs connect with their food and customers. 
Who has the best quality pizza?
Of course, we wouldn't be our own biggest fans if we didn't use this last question as an opportunity to remind all the hungry Londoners that we believe Cinquecento Pizzeria in the heart of central London offers the best quality Italian pizzas outside of Italy. 
And as we have four branches (yes, we just opened our fourth restaurant in Haverstock Hill!), there is usually a branch near you or convenient to travel to from most places in central London. 
Find your closest Cinquecento Pizzeria branch on the locations tab on our website. 
We're Kind of a Big Dill
So now you know where to find the best pizza in the world outside of Italy, grab your nearest and dearest, and book a date to visit our Italian restaurant soon! 
Or why not enjoy a solo date night at a relaxed and atmospheric pizza restaurant in London? We are happy to accommodate tables for one or large groups of many family members and friends.
Whatever you need, Cinquecento Pizzeria can wait to host you in one of our four branches across central London.